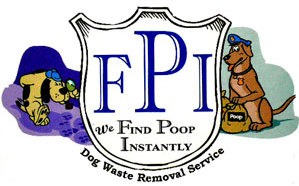 FindPoop.com & FPI d Find Poop Instantly Copyright © 2007




| | | | |
| --- | --- | --- | --- |
| Heartworms | Roundworms | Parvo | Salmonellosis |
| Whipworms | Tapeworms | Giardiasis | Campylobacteriosis |
| Hookworms | Corona | Cryptosporidiosis | |
Dog feces are one of the most common carriers of the following diseases:

Please clean-up my poop!
We will help keep your yard clean for you and your family to enjoy.
We disinfect all equipment after each yard.
Consider the following and your family's health;
*The Environmental Protection Agency (EPA) estimates that two or three days worth of droppings from a population of about 100 dogs would contribute enough bacteria to temporarily close a bay, and all watershed areas within 20 miles of it, to swimming and shellfishing.
*The Environmental Protection Agency (EPA) deemed pet waste a "nonpoint source of pollution" in 1991, which put dog waste in the same category as oil and toxic chemicals.
*More importantly, it has been estimated that a single gram of dog feces can contain 23 million fecal coliform bacteria, which are known to cause cramps, diarrhea, intestinal illness, and serious kidney disorders in humans.